Season 3

Production
Episodes

20

Premiere Episode
Premiere Date

September 17, 2016

Finale Episode
Finale Date

Summer 2017

Chronology
Previous
Next
Nickelodeon renewed Henry Danger for a third season on March 2nd, 2016.[1] Season 3 premiered on September 17, 2016.
Cast
Main Cast
Recurring Cast
Minor Cast
Episodes
Episodes without airdate
These episodes have been taped with no known air date. The episodes have been approved to be on here by the founders of the wiki.
Trivia
Season 3 started production on April 25, 2016 and wrapped on November 18, 2016.
It was confirmed on Henry Danger's Instagram that season 3 will premiere on September 17, 2016.
The theme song changes this season, as does the introduction, where only Henry explains his beginning of how he became Captain Man's sidekick.
According to Cooper, there will be more conflict between Henry and Ray.
Frankie J Grande, Ariana Grande's brother, will be guest starring in this season, playing Frankini.
Henry receives a super power this season, which is the power of super speed in Hour of Power.
On an Instagram Livestream, Maeve Tomalty (Bianca) confirmed that she will not be coming back for Season 3.
This season has the most episodes to air out of order instead for production code order like in Season 1 & 2.
Piper Hart is absent for three (four, if you count Hour of Power as two episodes) episodes so far, breaking her previous streak from last season.
Videos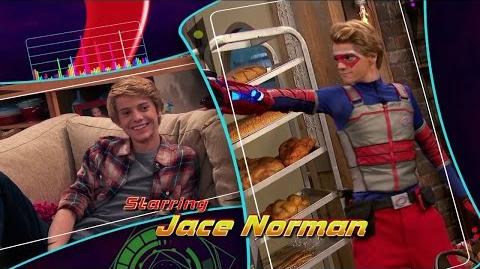 References
Ad blocker interference detected!
Wikia is a free-to-use site that makes money from advertising. We have a modified experience for viewers using ad blockers

Wikia is not accessible if you've made further modifications. Remove the custom ad blocker rule(s) and the page will load as expected.