Welcome to the Henry Danger Wiki!
Welcome to the official Henry Danger Wiki, a collaborative encyclopedia for everything and anything related to the Nickelodeon original series, Henry Danger.
Today is August 14, and there are currently 72,691 edits to this wiki with 531 articles to edit.
About the Show
Henry Danger follows 13-year-old Henry Hart (Jace Norman) who lands a part-time job as Kid Danger, a sidekick-in-training to super crime fighter Captain Man (Cooper Barnes). Their colorful adventures throw Henry's otherwise ordinary life absurdly out of balance, yet he must keep his new job a secret from his best friends Charlotte (Riele Downs) and Jasper (Sean Ryan Fox). Ella Anderson also stars as Henry's little sister, Piper.
Meet the Characters!
Featured Articles of the Month
Featured Crew Member




Dana Olsen is an American actor, film producer, and screenwriter, known for George of the Jungle (1997), The 'Burbs (1989) and Inspector Gadget (1999). He is the producer and creator of Henry Danger along with Dan Schneider. Read more...

Featured Cast Member




Ella Anderson is an American actress who portrays Piper Hart in Henry Danger, and is also known for her role as Young Jeanette Walls in The Glass Castle. Read more...

Featured Character




The Toddler is the show's first villain that appeared in the series premiere episode, The Danger Begins, as well as in Danger & Thunder, where he was portrayed as the leader of the group of super villains that were out to destroy Captain Man and Kid Danger.Read more...




Featured Episode




Saturday Night Lies is the sixteenth episode of the fourth season of Henry Danger. It premiered on May 19, 2018 to an audience of 1.05 million viewers. Read more...

Featured Pairing




Jasper Dunlop and Charlotte Page are both main characters on Henry Danger. They have presumably been friends for a long time. While Jasper often annoys Charlotte, the two get along well and are seen to care for each other. Read more...

Featured Media

Ray is Henry & Charlotte's New Dad?! 👨‍👧‍👦 - Henry Danger - Nick

Featured Animated Segment




The Wahoo Punch Bro is the first part of the eighth episode of The Adventures of Kid Danger. It aired on May 19, 2018 to an audience of 0.86 million viewers. Read more...
Polls
Visit the poll archives to view previous polls.
It's time again to add in a color for season 5, What would you like it to be?
Henry Danger Wiki Affiliates
Hero/Villain References
Henry Danger contains multiple references to existing properties (such as Marvel/DC Comics) that poke fun at the superhero genre. Click here to see them.
Production info
Next Episode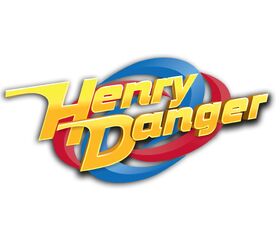 Car Trek will premiere in...
April 28, 2018 20:00:00 ESTPlease enable javascript on your browser.

Twitter
All Cast and Crew Twitter links are on the Navigation bar under CAST
Help Out
To upload a picture, click here
To write a blog, click here
To find out what's needed, click here
To write a new article, just enter the title in the box below.
Recent Blog Posts